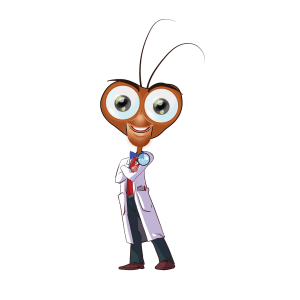 How does Moisture affect your home?
Did you know 40% – 60% of the air you breathe comes from the basement or crawlspace of your home? The air inside your crawlspace is musty, full of mold spores, mildew, dust mites and bacteria. It contributes to many health risks, unwanted odors and pests that thrive in these conditions.
Moisture creates the perfect environment for termites and other wood destroying organisms. These conditions and pests can break down the integrity, and kill the value of your home. Termites alone account for $5 billion worth of damage annually to residential homes across the United States.
The good news is – Dr. Pest has the solutions to avoid these conditions and the pests that come with them. Don't take the risk of your health, comfort and the integrity of your home not knowing what's lurking underneath.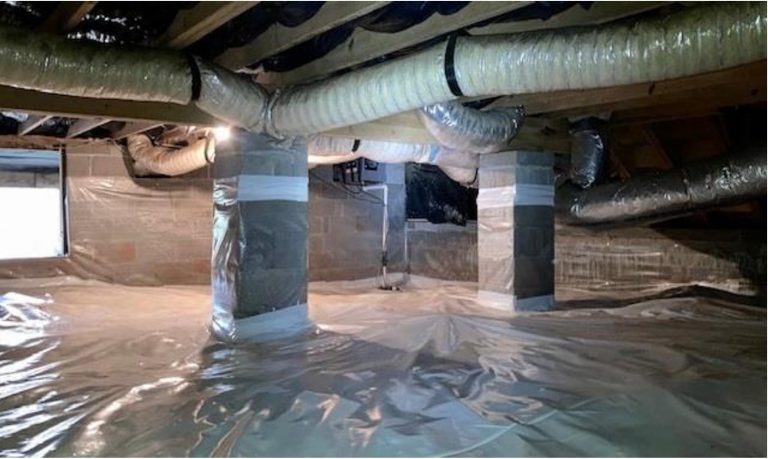 Our Unique Approach To Moisture Control
At Dr. Pest Solutions – Moisture Control is one of our most admired services. It truly is what sets us apart from any other pest control company in the area. Our approach focuses on eliminating moisture and all the conditions associated with keeping your crawlspace healthy, clean and pest-free. 
A qualified Inspector from our team will conduct a free moisture control inspection to evaluate the conditions of your basement, crawlspace and property. This allows us to identify any key environmental factors, or conditions that could be contributing to pest and moisture problems within your basement or crawlspace. 
Our inspector will go over the findings, discuss all available options, and make any recommendations if needed. Our goal is to lead you in the right direction to make smart, cost-efficient decisions when it comes to maintaining the integrity of your home that is pest free. 
3. Install & quality inspection
Once we decide the best option, it's time to put the plan in motion. We work hard to provide a wonderful experience and result. The most rewarding part of what we do is knowing we made a difference. Our moisture control service is a guarantee in itself. Once we complete your service we always follow up with a quality inspection.  
Why Choose Dr. Pest Solutions
We're passionate about helping people just like you get rid of unwanted pest problems and find the right home solution. As such, we are proud to be the only pest control & home solutions company in Atlanta promising excellence in value, service, and trust.
Myth's About Moisture Control
False. This is the #1 response we hear from people regarding their crawlspace. Yes, rain is considered an element that leads to high moisture and humidity; but it is not the source of high moisture in a crawlspace or basement. You cannot control an element of nature, however you can control the source that may lead to a problematic condition within your crawlspace . 
False. While this myth is partially true; plastic coverings do not resolve excessive moisture problems. It helps control ground moisture coming from the soil, however there is typically more than one source leading to a moisture issue that needs to be corrected.
False. There are many areas within a crawlspace or basement that contribute to excessive moisture. For example: Inadequate ventilation, the soil and foundation cracks are some of the most common places moisture comes from in a crawlspace.
Get $100 OFF Your Moisture Control Service
Does your crawl space smell musty, feel damp, or flood easily? Get $100 OFF your moisture control service.
Get Your Estimate
Schedule a call with a
Dr. Pest Specialist
★★★★★
"I am so pleased having asked Erik questions, getting detailed information on the subject. This company is very responsive and knowledgeable. I would definitely recommend this company!"
- Michelle F.
★★★★★
"The guys did a fantastic job resolving on ongoing pest issue we were having. They were very thorough with their remediation efforts and worked late into the weekend evening to address an ongoing issue. I can't recommend these guys enough."
- Jason W.
★★★★★
"Shane and Erik do excellent work. They know what they're doing, are very thorough, and are very personable, explaining exactly what is needed and what caused the issues in the first place. Plus they are reliable and reasonable. They have done pest control for me as well as crawl space encapsulation. I highly recommend them!"
- Terri S.