Our Commercial Pest Control Services
With over 24 years of combined experience there's a reason why businesses choose us for their pest needs. We rise above the rest to provide not just a service, but an experience with a solution. Our goal is to make a difference for the businesses we serve, and a lasting impression of who we are as a rising leader in the pest industry. We serve many different businesses and commercial properties throughout the Metro Areas of Atlanta and Athens. We provide a variety of pest solution plans catered to the needs of your business to keep the customers in and the pests out!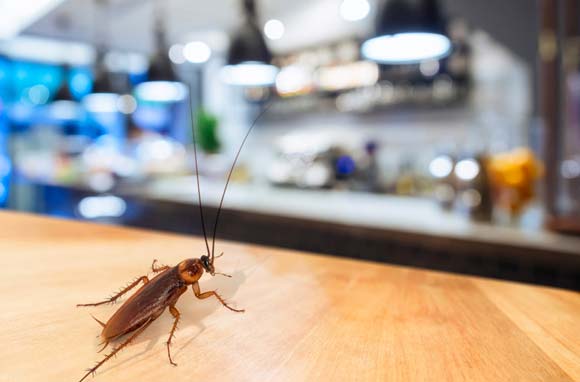 Our Unique Approach To Commercial Pest Control Services
Our approach focuses on identifying and eliminating key areas in which pests thrive through a process called (IPM) Integrated Pest Management. Through this process we use a set of strategies to identify, monitor, prevent and control based off the conditions and targeted pest population. This allows us to build a plan catered to your business for long-term results. 
One of our Dr. Pest Specialist will conduct a thorough inspection to evaluate your unique situation. This allows us to identify certain pest populations, key environmental factors and conditions that may be contributing to an increase level of pest activity. An inspection is a key element in our IPM process because it allows us to build a customized plan to monitor, prevent and control pests around your business.
Ongoing monitoring of pest activity, identification of new pests, and environmental factors is crucial for consistent results. This allows appropriate prevention and control decisions to be made throughout the year as pest activity fluctuates due to environmental conditions and weather changes. We want to make sure we have ahold of them before they have ahold of your business.
Integrated Pest Management works to manage and prevent pests from becoming a threat. Once the identification and monitoring control methods are set into place, a customized preventative plan is determined. The prevention process is designed to eliminate the source and factors contributing to pest activity.
Once the preventative measures are put into place we focus on the control process. The control is the actual implementation of traps, monitors, and different types of products to control the targeted pest population. These control methods are monitored throughout the year to observe the effectiveness due to the change in weather conditions, pest activity, and the identification of new pests that may become a threat. 
Why Choose Dr. Pest Solutions
We're passionate about helping people just like you get rid of unwanted pest problems. As such, we are proud to be the only pest control company in
Atlanta
promising excellence in value, service, and trust.
25% OFF Your Initial Pest Treatment!
First time doing business with Dr. Pest Solutions? Get 25% OFF your initial pest control treatment!
Get Your Estimate
Schedule a call with a
Dr. Pest Solutions
★★★★★
"I am so pleased having asked Erik questions, getting detailed information on the subject. This company is very responsive and knowledgeable. I would definitely recommend this company!"
- Michelle F.
★★★★★
"The guys did a fantastic job resolving on ongoing pest issue we were having. They were very thorough with their remediation efforts and worked late into the weekend evening to address an ongoing issue. I can't recommend these guys enough."
- Jason W.
★★★★★
"Shane and Erik do excellent work. They know what they're doing, are very thorough, and are very personable, explaining exactly what is needed and what caused the issues in the first place. Plus they are reliable and reasonable. They have done pest control for me as well as crawl space encapsulation. I highly recommend them!"
- Terri S.