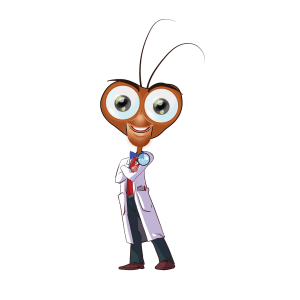 Benefits To Gutter Guards
Gutter Guards have been a head scratcher for many people as to whether they are worth the time, cost and effort to be installed. Most homeowners are left unsure of this unknown and never pull the trigger. The truth is, gutter guards are a wonderful investment for your home. It simply comes down to understanding the value associated with cost. Choosing the right gutter guards can lead to long-term benefits for your home that many people are unaware of. That's why Dr. Pest Solutions provides you with different options to find the right fit for your home.
BENEFITS OF GUTTER GUARDS: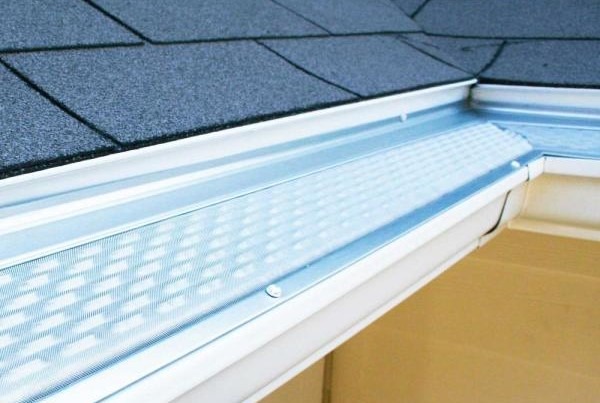 Our Unique Approach To Gutter Guards Service
Our Pest and Home Solutions work hand-in-hand to reduce pests, maintain integrity, and increase the value of your home. Our gutter guard system does just that through our (IPM) Integrated Pest Management approach. It's a perfect solution that significantly reduces pests, and creates long-lasting results for our customers!
We'll start by performing a thorough exterior inspection of your gutters and the conditions around your property. Afterwards, we will perform an interior inspection of your home and attic area. This allows us to identify pests, areas of activity, potential entry points, and environmental factors that could be contributing to pest activity. This evaluation process helps customize a game plan catered toward your home to guarantee an effective solution. 
Once the inspection is complete we will evaluate the findings and go over the best options catered toward your home and gutters. Remember, our goal is for you and your home's best interest. Our professional inspectors are equipped with the experience and knowledge to guide you in the right direction. 
3. INSTALL & QUALITY INSPECTION
The last step is to schedule an install date. Gutter guards are typically a one-day service install depending on the size of the home. Once they are installed a quality inspection will be completed and your Life-Time Warranty will be applied. No more gutter cleaning for you!
Why Choose Dr. Pest Solutions
We're passionate about helping people just like you get rid of unwanted pest problems. As such, we are proud to be the only pest control company in
Atlanta
promising excellence in value, service, and trust.
Frequently Asked Questions
It's a lot like investing time, money and effort in anything. It's about understanding the value associated with cost. Gutter guards work, or else there wouldn't be a market for them. Our name and our brand at Dr. Pest Solutions makes a statement that we back our services with experience, knowledge and constant training to ensure quality and value for long-term results. Our time at your home is effort spent ensuring we bring you the best of what Dr. Pest Solutions has to offer. Nothing less. 
A qualified inspector from the Dr. Pest team will schedule a free home inspection. During this time, we will gather information that helps us customize a plan catered towards giving you the best options for your home and gutters.  
Believe it or not, gutter guards help significantly in pest reduction. They serve as one of our (IPM) Integrated Pest Management solutions to treating and reducing damaging pests without any products. Gutters without protection create the perfect breeding ground and environment for pests and insects. This is due to the buildup of leaves, debris, and moisture within the gutter-line. Cockroaches are one of the main pests we see in attics and our home. Mainly from overhanging trees and exposed gutters they use as a means of survival if not protected. Some types of gutter guards can also prevent rodents and other pests from entering the attic area. If you are experiencing an increase in pest activity, our gutter guard systems could be a solution for you and your home. 
Get $75 OFF Your Gutter Guard Service
Tired of cleaning leaves out of your gutters year-after-year? Get $75 OFF your gutter guard service.
Get Your Estimate
Schedule a call with a
Dr. Pest Specialist
★★★★★
"I am so pleased having asked Erik questions, getting detailed information on the subject. This company is very responsive and knowledgeable. I would definitely recommend this company!"
- Michelle F.
★★★★★
"The guys did a fantastic job resolving on ongoing pest issue we were having. They were very thorough with their remediation efforts and worked late into the weekend evening to address an ongoing issue. I can't recommend these guys enough."
- Jason W.
★★★★★
"Shane and Erik do excellent work. They know what they're doing, are very thorough, and are very personable, explaining exactly what is needed and what caused the issues in the first place. Plus they are reliable and reasonable. They have done pest control for me as well as crawl space encapsulation. I highly recommend them!"
- Terri S.